Fashion has a wonderful way of challenging conventions and redefining what's considered stylish. One such trend that has been making waves on runways and street corners alike is the "Socks and Heels" trend. This unexpected pairing brings together the sophistication of heels with the comfort and flair of socks, creating a fusion that's both elegant and playful. In this blog, we'll explore the nuances of the socks and heels trend, offering insights, tips, and inspiration to help you embrace this fashion-forward statement.
A Clash of Elegance and Quirkiness
Breaking Boundaries: The socks and heels trend defies traditional fashion norms by juxtaposing two seemingly contrasting elements. While heels often symbolise formal elegance, socks introduce a touch of quirkiness and casual charm.
Celebrating Versatility: This trend isn't limited to a particular style or occasion. From stilettos to block heels, ankle socks to thigh-highs, the possibilities are endless. The mix-and-match potential allows for personalised looks, making it versatile for both daytime and evening wear.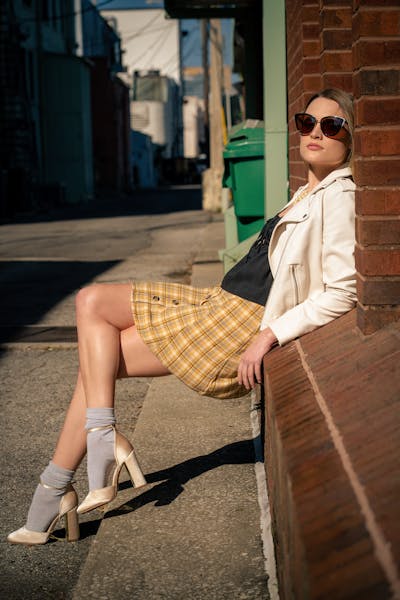 Mastering the Trend
Colour and Texture Play: Experiment with colours that complement or contrast your heels. Sheer or lace socks add an element of femininity, while bold colours or patterns can infuse personality into your outfit.
Heel Selection: The type of heel matters. Chunky heels work well with a sporty or casual vibe, while pointed stilettos enhance a sleek and elegant look. Consider the occasion and your comfort when choosing your heel style.
Sock Length: The length of the sock can greatly influence your overall look. Ankle socks with pumps create a chic and understated style, while over-the-knee socks with heels offer a daring and fashion-forward edge.
Styling Ideas
Effortless Chic: Pair neutral-coloured ankle socks with block-heeled mules, a midi skirt, and a tucked-in blouse for a sophisticated yet relaxed daytime ensemble.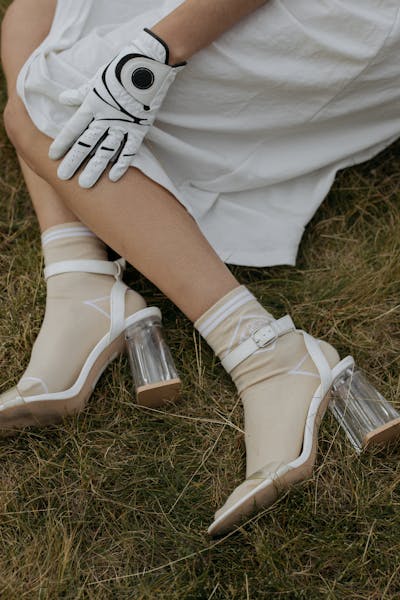 Statement Glam: Elevate a little black dress with sheer, embellished socks and strappy stilettos for a glamorous and attention-grabbing evening look.
Casual Vibes: Combine white sneakers, colourful crew socks, and a wrap dress for a casual, fun outfit that's perfect for brunch or a shopping day.
Confidence is Key:
The socks and heels trend invites you to step out of your comfort zone and embrace your unique sense of style. Whether you're leaning towards elegant, quirky, or a mix of both, confidence is your best accessory.
Conclusion
The socks and heels trend celebrates the art of mixing and matching, blurring the lines between elegance and quirkiness. As fashion continues to evolve, this playful fusion reminds us that rules are meant to be broken, and creativity knows no bounds. So, don't be afraid to experiment, express yourself, and confidently strut your stuff with this captivating and bold trend.